Contact Us
Beverly Hills
The Diamond Institute | Beverly Hills, CA
9400 Brighton Way Penthouse Suite
Beverly Hills, CA 90210
Tel: 1(310) 859-9816
View Larger Map
Patient Forms


PATIENT REGISTRATION
Download PDF | Download Word DOC



FINANCIAL POLICY
Download PDF | Download Word DOC



HIPPA / PATIENT RIGHTS
Download PDF | Download Word DOC



PATIENT HISTORY / PHYSICAL
Download PDF | Download Word DOC
Manhattan
The Diamond Institute | Manhattan, NY
119 5th Avenue
New York, New York 10003
Tel: 1(212) 722-1755
View Larger Map
Fly In for your Visit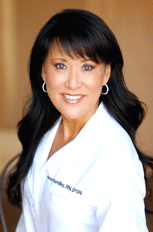 Hello, my name is Janet. I am Dr. Diamond's surgical nurse and I'd like to introduce myself. I can guide you through all of the necessary steps to arranging your consultation and surgery with Dr. Diamond. Dr. Diamond is a board certified facial plastic specialist and takes care of people from all over the world. Our goal is to provide you with superb medical care and service!
For people from out of the area, we offer a program where you can email photos of the front and side views of your face and Dr. Diamond can evaluate your photos and make recommendations that will give you the very best results. After Dr. Diamond makes his recommendations, I can give you a surgical quote including anesthesia and operating room fees.
I can recommend an aftercare facility where highly qualified nurses provide surgical aftercare and make recommendations for hotels as well. There are medical tests that would need to be done prior to coming into town and I can let you know all the details when you are ready. We can also arrange a telephone consultation with Dr. Diamond and this way you can receive a clear understanding of the type of results to expect. You can then fly into Los Angeles for your personal consultation and preoperative visit, have surgery the following day and fly back home about 1 week later. Please feel free to call or email me with any questions or concerns. I look forward to hearing from you!
E-Newsletter