Facelift Information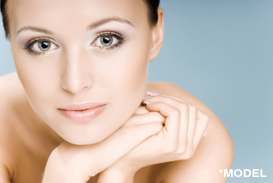 "Facelift and facial rejuvenation surgery are my passion and how I built my reputation. I treat every person like their facelift is the most important facelift of my career."
- Dr. Diamond
There are a lot of factors that you must take into account when considering a facelift. The first thing you must decide is that you are unhappy with some.htmlect of your face and are hoping for improvement. There are many creams and facial products available that promise to rejuvenate the skin and face, but the reality is that these products always fall short of what they promise and unfortunately just cannot create any noticeable change. Unfortunately, weight loss and exercise are not effective at rejuvenating the face. In fact, a person may notice that with weight loss, laxity or sagging of the face may worsen.
Choose Your Facelift Surgeon
Once you have decided to proceed with significantly improving your facial appearance, it is important to choose your surgeon. Choosing a Board Certified Facial Plastic Surgeon is important, but more importantly choosing a surgeon who possesses a wealth of experience performing many different facelift techniques should be your goal. There are many different types of facial anatomy and certain types of faces require specific surgical facelift techniques for optimal results.
Don't be lured into the flashy advertisement you see on television for the mini face lift procedures that promote themselves as breakthrough medical procedures. These are just gimmicks that are notorious for providing very sub-standard results. This is why you will never see a well respected or successful surgeon offering or involved with these gimmicky franchised techniques.
Dr. Diamond will determine whether or not you are a good facelift candidate. Various factors are considered by the surgeon including facial anatomy, age, skin elasticity, overall health and your expectations. People from out of the country or state may email photos with comments about certain concerns. Dr. Diamond will review your photos and make recommendations and provide the best options for you. Ultimately, a personal consultation in the office is always best where you can be examined and Dr. Diamond can provide the best recommendations for you. For people from out of town, the in person consultation with Dr. Diamond can even occur the day before surgery.

Male Facelift
The male facelift procedure is personalized to meet every patient's needs, which is especially important regarding male patients. Dr. Diamond performs the procedure in a manner that maintains the masculine characteristics; he sculpts and defines the lower third of the face, while tightening the neck and jawline and removing excess skin and fat. The first area he focuses on is the chin, which may benefit from an implant if a stronger structure is desired. Dr. Diamond provides successful and natural-looking results for patients seeking minimal scarring.

Deep Plane Facelift
This procedure is also known as the "SMAS facelift," which targets the subcutaneous musculo-aponeurotic system – the deeper muscle layers. This technique helps to provide the patient with a more progressive and long-lasting result. Dr. Diamond separates the skin from the underlying muscles, which allows him to be able to elevate the deep layers to a more youthful position. Doing so achieves a more natural appearance and the tissues can retain their new structure with greater support. The deep plane facelift also elevates the cheek pads to provide a more natural rejuvenation to the mid-face.

Mini Facelift
There are various techniques that may be considered a mini facelift; however, Dr. Diamond strictly regards surgery that does not treat the neck area, as a mini facelift. There are instances in which the neck can be treated with liposuction at the same time as the facelift procedure, which would mean that there is no need for submental intervention. Patients who undergo a mini facelift experience less swelling and faster healing than a traditional facelift due to the limited dissection of the tissues.

Vertical Facelift
Patients who are experiencing significant signs of aging, such as excess sagging skin and a loose SMAS (subcutaneous musculo-aponeurotic system) are ideal candidates for a Vertical Facelift technique. During this surgery, Dr. Diamond places sutures in the loose SMAS to elevate the muscles and tissues, which provide a better support system for long-lasting results. In addition, the jowls and marionette lines are more effectively corrected with the Vertical facelift. Due to there being significant improvement in the facial tissues, this procedure provides more dramatic results and may be of great benefit to those who wish to correct severe signs of aging.

Full Facial Rejuvenation
Individuals who wish to reverse the signs of aging are often concerned with how they will look if they undergo a full facial rejuvenation procedure. Dr. Diamond is dedicated to providing patients with a youthful appearance through natural-looking results. He takes the patient's facial anatomy into consideration when creating a surgery plan. He will address the eyes, cheeks, jowls, and neck individually. Skin and muscle laxity are addressed and corrected appropriately in order to maintain a smooth contour. Dr. Diamond preserves the individuality of the patient's facial structure while skillfully rejuvenating his/her appearance.
How Long Is The Procedure?
Facelift surgery can range from 3 to 8 hours depending on the exact procedure you require. After surgery, it will be required that you stay in an aftercare facility for at least one night. The facility is located in a nearby hotel occupied by nurses in an area designed specifically for patients after cosmetic surgery. Our office will assist in arranging your stay. A light pressure wrap is placed on your head the first night but your eyes, nose, mouth, and front of your face will not be covered. Drains are rarely used but occasionally Dr. Diamond will place drains if deemed necessary. You will be brought to the office the next morning and Dr. Diamond will remove your wrap.
There is generally only minimal discomfort with this type of surgery and pain medication will be prescribed to improve your comfort level. The next postoperative visit is 5-6 days later to remove most of the sutures, and then 2 or 3 days later to remove any remaining sutures. At that point, if you are from out of town, you can fly home after this last visit. Most people can return to work about 10 days after the surgery. Most people will show no evidence of having had surgery by 10-14 days. You will be able to start light exercise about 2 weeks after surgery. You should allow about 4 to 6 weeks before a formal event where photos will be taken, such as a wedding. If you are from out of town, we will have follow up phone calls and/or email correspondence every few weeks for the first 2 months. If you are a local person then Dr. Diamond will see you back about 1 month after the final sutures are removed.
It will be normal to feel minor tingling, and/or itching sensations around the ears and front of the face for a month or two following the surgery, but these are short-lived and rarely an issue for anyone. Once you have healed you will look great - the best possible version of yourself, but you will also look natural such that people will have no idea you have had surgery.